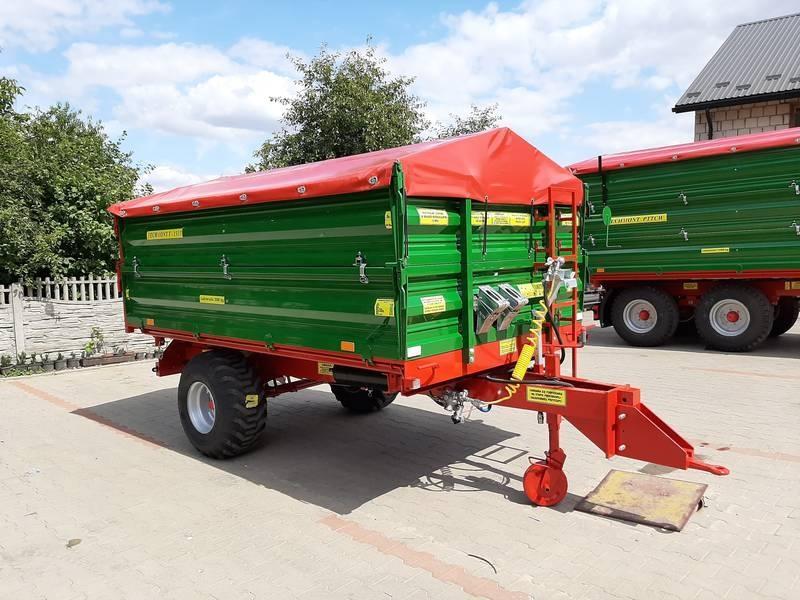 About us
We produce single-axle agricultural trailers with a payload of 3500 kg (T-151/1) and 5000 kg (T-151/2). All our trailers are officially certified and their execution is in accordance with EU directives and therefore they all have the CE Certificate. We also make "SAM" type tandems on individual customer order, using modern technologies, commonly used in our industry. We perform all kinds of repairs of damaged trailers and load boxes. We also create steel structures and offer welding and locksmith services.
Our offer includes mainly single-axle agricultural trailers with a capacity of 3.5 t and 5 t, we also make tandems with a capacity of 7 t, 10 t and 12 t, our offer also includes platforms for vegetable harvesting. Our production is based on proven technical solutions of brands recognised on the European market. The products we have built are very popular due to very solid workmanship and cooperation with many large companies producing agricultural trailers in our country. We are able to carry out any order entrusted to us, even the very unusual ones, in a reliable, solid and, above all, at a reasonable price.
Cooperation with us pays off!